Optical illusion – in Vijayanagara Sculptures
Posted On: Monday, July 18th, 2022
Author: - Vaishali. A.V, Bengaluru.
Read the Photo feature by downloading though this link, published as a part of Nrityashilpa Yatre 2022  ; Article 23
Optical illusion in Vijayanagara Sculptures
About the Author: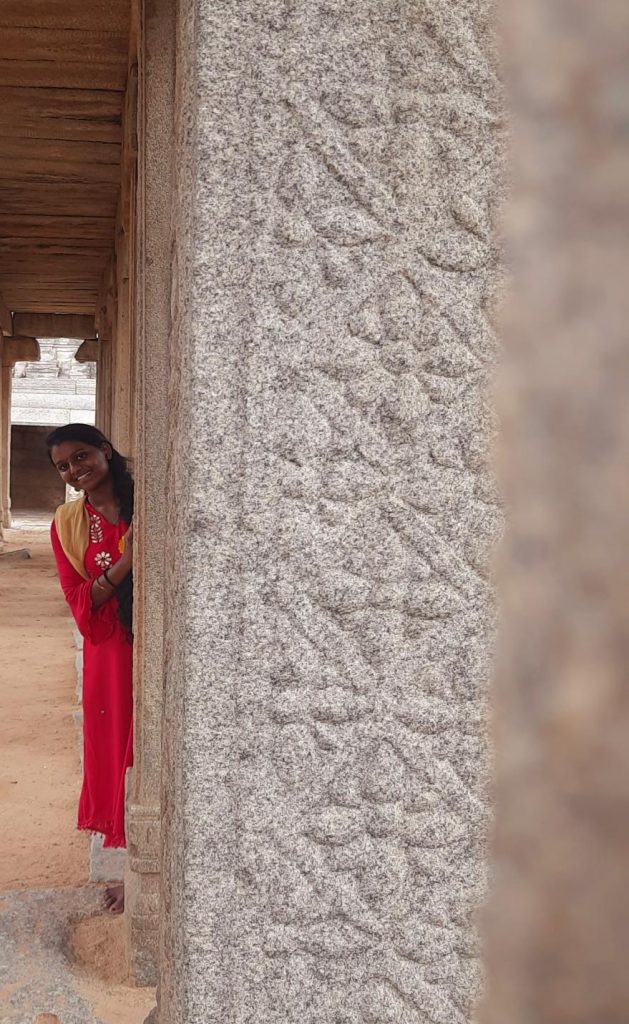 Kum. Vaishali.A.V, is learning Kalakshetra Style of Bharatanatyam under Dr. Dwaritha Viswanatha since 2010 at Nirmiti.  She has completed her Junior and Senior exams  conducted by KSEEB , Visharad Prathama conducted by Akhila Bharatiya Gandarva Mahavidyalaya Mandal , and also completed her Bachelor in Fine Arts in Bharatanatyam from Tamil University , consistently securing  first class and distinction. She has performed individually and in group in many places as a part of Nirmiti. She is currently studying final year MA in economics under Maharani Cluster University. Along with performance she is teaching dance to younger batches of Nirmiti and also for other students from various countries , thus making herself perfect in all the aspects by making use of every opportunity given to her . She is also an Intern in Nrityashilpa Yatra – A temple study programme conducted by Noopurabhramari. .