Scintillating Someshavra
Posted On: Sunday, December 11th, 2022
Author: – Nagashree Narayan, Bengaluru.
Read the Photo feature by downloading though this link, published as a part of Nrityashilpa Yatre 2022  ; Article 47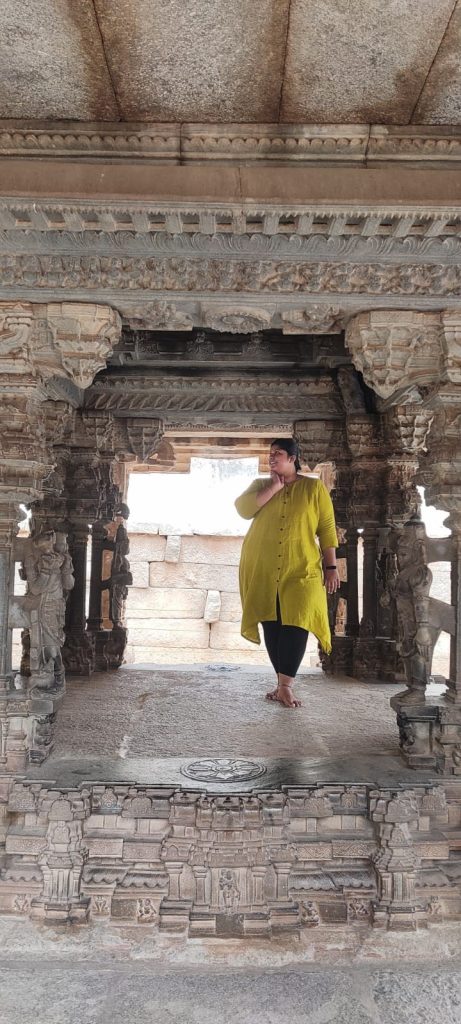 About the author:
Nagashree Narayan is a Karnataka classical music vocalist and a researcher. Disciple of Karnataka Kalashree Vidwan Tirumale Srinivas. She is a proud Telecommunication Engineer, previously working for IBM India Pvt Ltd. She completed her Masters in Music and M.Phil under the guidance of Dr.Meera Rajaram Pranesh from Jain (Deemed to be University). Apart from performing concerts and teaching, she continues to be involved in research projects and field trips with her Guide. She is also an Intern in Nrityashilpa Yatra – a temple study programme conducted by Noopurabhramari.