Śukha bhāṣiṇi (Parrot Lady) Sculpture in Halsur Someshwara and Bhogha Nandeeshwara Temple
Posted On: Tuesday, July 12th, 2022
Author: Deepthi Hathwar P V, Bengaluru
Read the Photo feature by downloading though this link, published as a part of Nrityashilpa Yatre 2022- Article 15  :
Śukha bhāṣiṇi (Parrot Lady) Sculpture in Halsur Someshwara and Bhogha Nandeeshwara Temple
About the Author :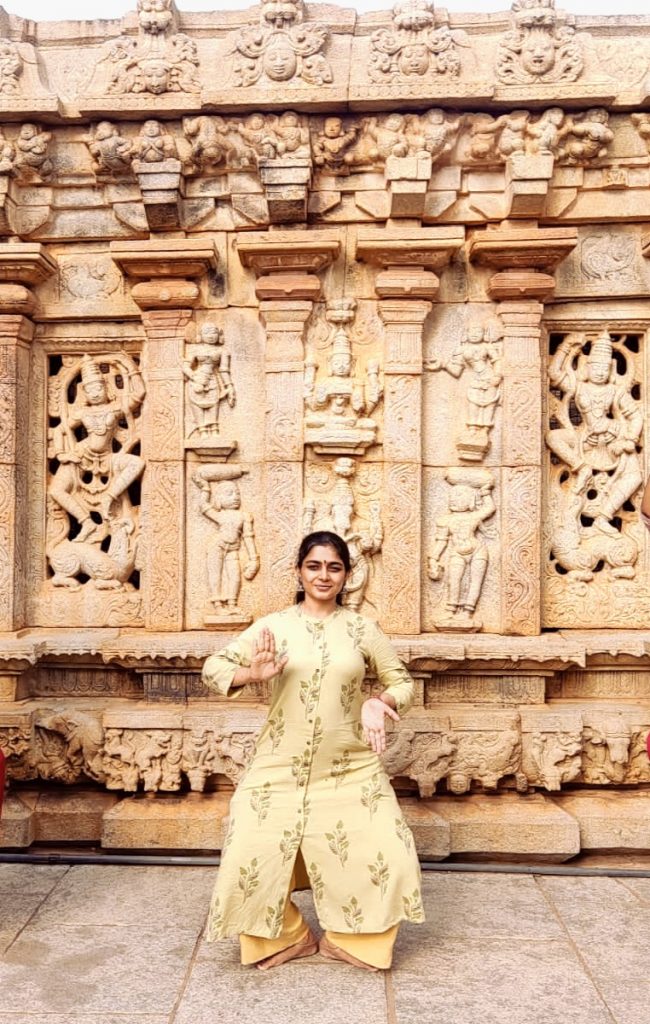 Deepthi Hathwar P V is a Bharatanatyam and folk dancer. Disciple of Dr. Shobha Shashikumar. A Biotechnology Engineer, she has worked at Biocon briefly and currently consults with start-ups. She completed her Masters in Bharatanatyam from Jain (Deem to be University). She has given several group productions and solo performances. Apart from dance she has interest in painting, playing veena and is passionate about research, especially on arts and culture. She is also an intern in Noopura Bhramari Nrityashilpa Yatre 2022.