The Someshwara Temple, Kolara-An Overview
Posted On: Wednesday, November 2nd, 2022
Author: -Shravya, Bengaluru.
Read the Photo feature by downloading though this link, published as a part of Nrityashilpa Yatre 2022  ; Article 39
The Someshwara Temple, Kolara-An Overview
About the author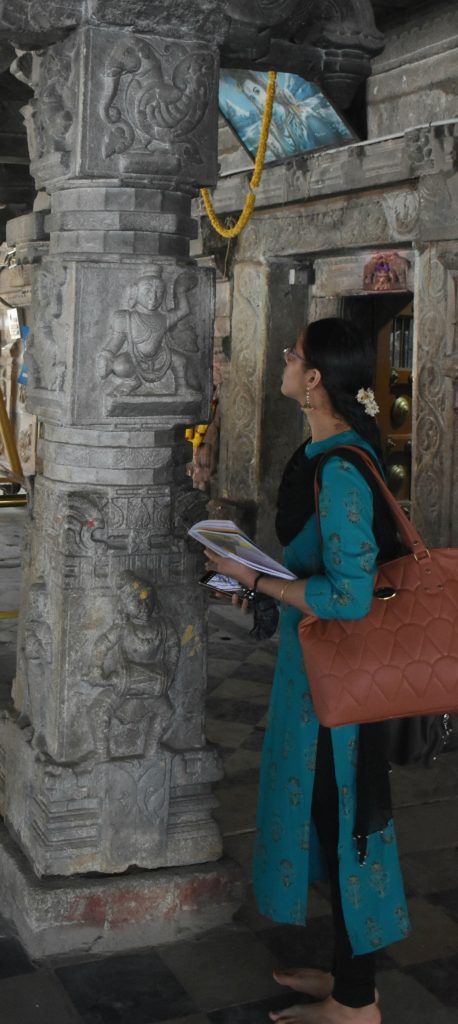 Kum. Shravya, is learning the KALAKSHETRA style of Bharayanatyam since the age of 8 from Dr. Dwaritha Viswanatha. She has completed Bharatanatyam Junior and Senior exams conducted by KSEEB and first the six levels of Gandharva exams. As a part of Nirmiti's troup, Shravya has performed individually and in group in many places. Her choreographic skills has been showcased many times and was well received by the audience. She has also been an avid learner and practitioner of the nattuvangam and is currently teaching this divine artform to the younger batches at Nirmiti. She is also an Intern in Nrityashilpa Yatra – A temple study programme conducted by Noopurabhramari.