Vāsakasajjika nāyika portrayed in sculptures: Identification in two Vijayanaga era Temples
Posted On: Monday, June 6th, 2022
Author: Deepthi R Bhat, Bengaluru.
Read the nicely designed Photo feature by downloading though this link, published as a part of Nrityashilpa Yatre 2022  :
Vāsakasajjika nāyika portrayed in sculptures. Published by Noopura Bhramari May June 2022
About the Author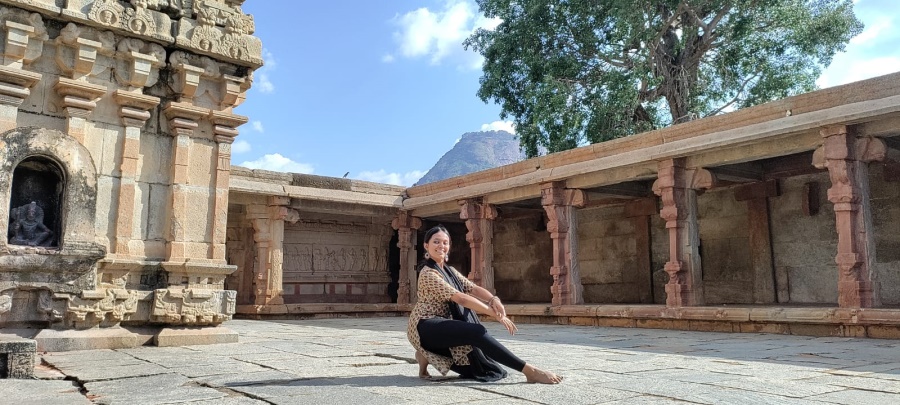 Deepthi R Bhat : Learning dance from 10 years. Disciple of Dr. Dwaritha Viswanath. Completed junior and senior levels of exam conducted by KSEEB.
Studying in 2nd pu in Sri Kumarans Children's home composite college. An intern in NrityaShilpa Yatra – a temple study programme conducted by Noopurabhramari.